The Alpha Hunters
Stab Buy / Sell
model is once the market exceeds a 1.5 or more deviation from the 15 Moving Average -
---
The market price typically moves back to at least the upper or lower Keltner bands. It's just when and where.
---
Note: The bands will move on each new bar. Keep this in mind if the market price holds up or down. On the next bar, the formula of coming back to the band's works, it's just the bands are also moving with the market on each new bar.
---
The Stab Buy / Sell model is to wait for the price to extend past the 1.5 deviations to 2.00 to 4.00 deviations, then reach for a fill price to fade the move.
The more significant the deviation move, the higher likelihood the trade working out. There is no 100% trade, but this one is up there.
---
Note: This type of trade is also considered the riskiest trade model on our list, which means that sometimes, the market may not come back to the bands for a while and hold its ground, making it difficult to exit the market with a profit when this pattern develops.
---
We suggest to reach for fill price levels (Go Fish) to start any trade off with and the scale into trades and out of trades to try to lock in profits.
---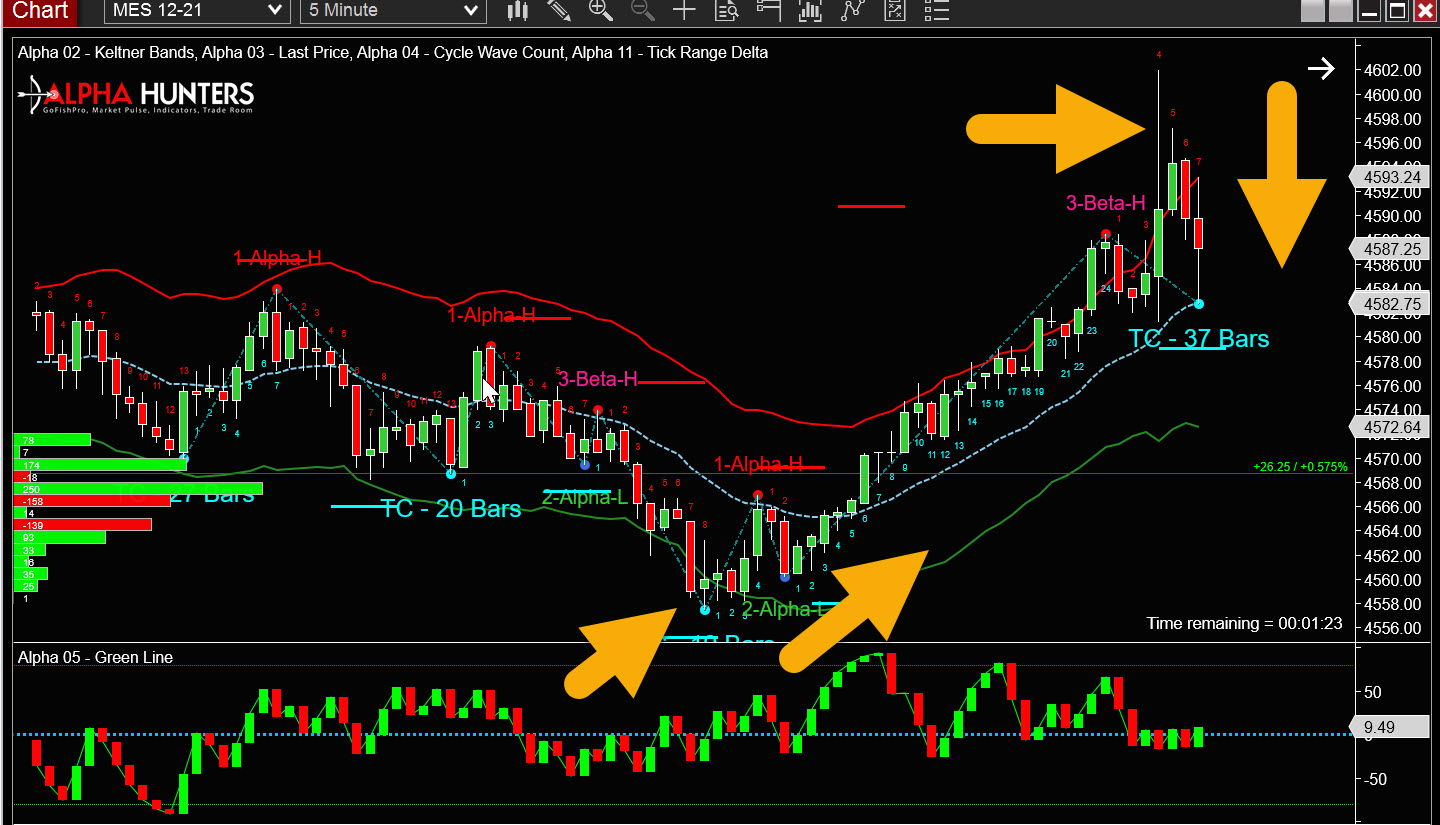 Past performance is not necessarily indicative of future results.
---
Futures, Options on Futures and Forex trading involves a substantial degree of risk of loss and is not suitable for all individuals. An investor could lose the entire investment or, in some cases, more than the initial investment. Past performance is not necessarily indicative of future results.