We scan for the Alpha Hunters Indicators to move into the buy/sell zones to consider a fade trade or exit positions.
---
There is more to the puzzle than just this indicator move. But, this model sets the stage for a fade.
First, we took the normal indicator range from 0 to 100 and made them all from -100 to +100, with 0 being the 50% range. We did this because of our Matrix indicator to calculate into the equation(s) below 50 to show a negative value, this, - minus values.
We suggest you don't trade indicators, but indicators can give "INDICATE" trends and potential reversals (CYCLES) turns.
For this model, we are just looking at the fade (CYCLE) of the bottom or top. The custom indicators my Father Walter Bressert wrote we rely on many times is the Green Line, Yellow Line (Both Double Stochs), and the Red Line (B-Line or Bressert Line)
When we see these indicators below -80 or above +80, we start to look at other models to set up a fade entry or a setback before a continued move.
---
Consider other Alpha Hunters Models when the Buy / Sell Zone model exhibits itself.
The 4 to 9 bar cycle count?

Extended Cycle count?

Divergence?

Double Top/Bottom?

Triple Top/Bottom?

Consecutive Closes?

Start to put the pieces together for the puzzle.
---
Once you decide to enter the market, consider reaching for fill prices (Go Fish) and not to trade all your contracts at one time, but rather scale into and out of trades. No one knows the exact top or bottoms.
---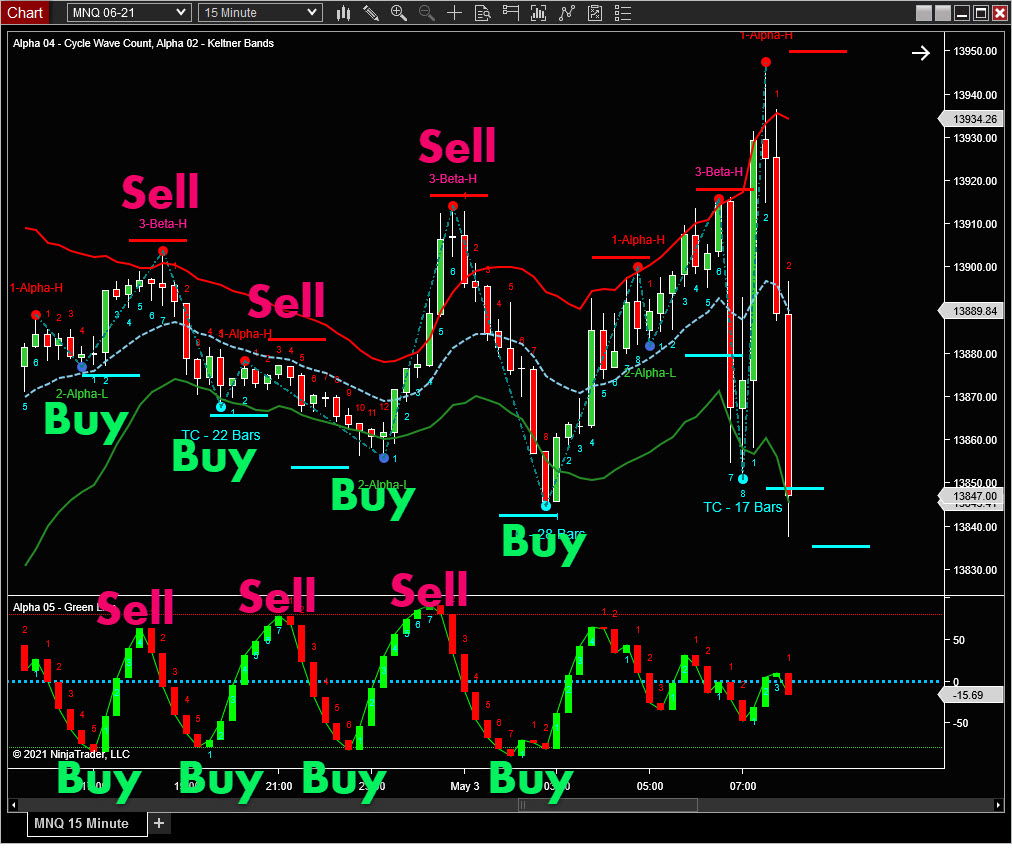 Past performance is not necessarily indicative of future results.
---
Futures, Options on Futures and Forex trading involves a substantial degree of risk of loss and is not suitable for all individuals. An investor could lose the entire investment or, in some cases, more than the initial investment. Past performance is not necessarily indicative of future results.