A Divergent Top/Bottom is when the market makes a new high or low, and the Alpha Green Line indicator did not make a higher high or lower low.
---
The Divergent High / Low mode is a fade pattern, and this model several times can occur at double tops and bottoms.
Note: Will the indicators create a divergence if the market makes a new high/low? Meaning to anticipate this model before it happens.
We mainly use the Alpha Hunters Green Line Indicator, but you can also use several other indicators to show this pattern.
---
When looking to fade this pattern, there are several other models to consider -
Where is the market in the cycle count on the short to long-term charts?

Is the market above or below the Moving Average?

Are the Keltner Bands at a 45-degree angle up or down?

Fade Swing Model?

All the pieces start to come together to build the best place to enter or fade the market?
---
Also, consider not going all in and "Go Fish" (better fills) for entry prices. You may think that if the market was to make a new high or low, would this show a divergence? And if so, then place orders above or below the swings to catch the better fill prices.
These are not long-term trades typically, but at first, rather a scalping opportunity with what we feel are higher odds.
---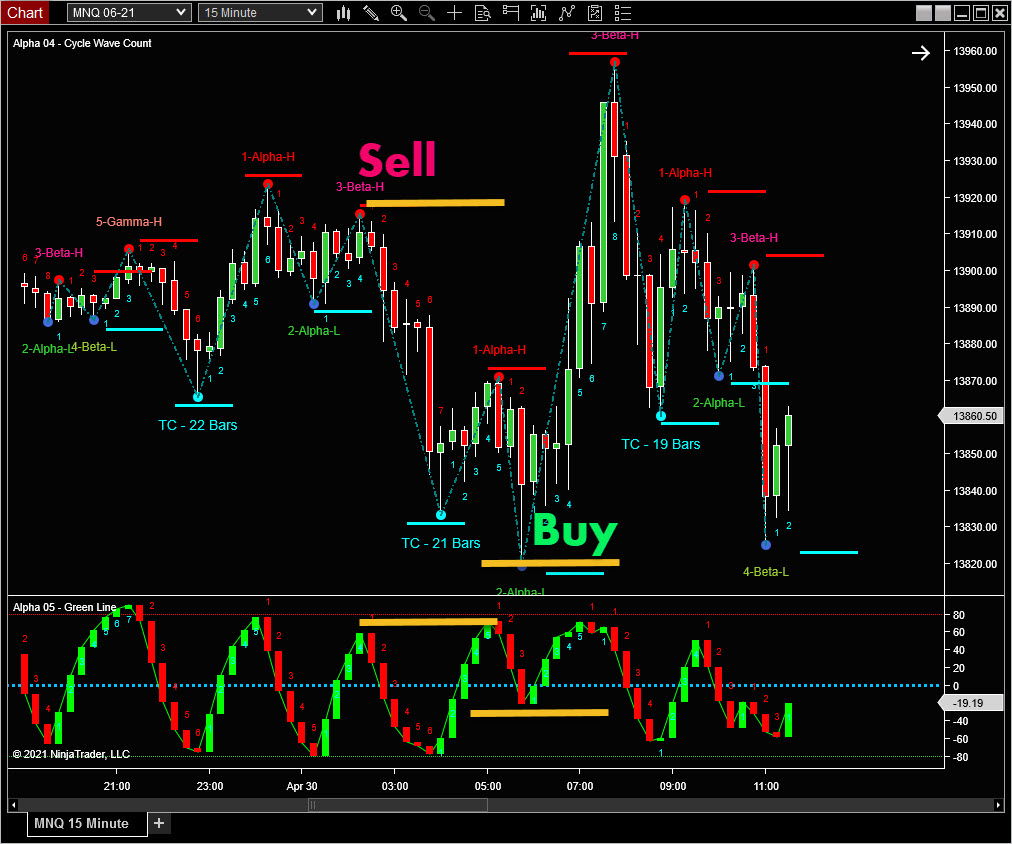 Past performance is not necessarily indicative of future results.
---
Futures, Options on Futures and Forex trading involves a substantial degree of risk of loss and is not suitable for all individuals. An investor could lose the entire investment or, in some cases, more than the initial investment. Past performance is not necessarily indicative of future results.