Markets make another attempt at recent highs or lows too often.
---
The fade double high/low model is to fade the move, but keep in mind the triple tops and bottoms can bust through and keep going.
There are a few patterns we call V-Tops / V-Bottoms. Meaning, the market makes a move, creates a swing high/low, and then cycles the other way without a retest of the high or low. V patterns do happen, but what we are looking for is the more common double bottom/top pattern, and you know what to do when you see this pattern.
---
We discovered this on my own but also watched many clients try to fade the first top or bottom and not do well.
We recommended maybe you wait for the 2nd attempt and see if that can work better. And so, the Double Top/Bottom Fade Model was born for Alpha Hunters.
---
When the 2nd attempt starts, there are several other models to consider -
Will the Indicator create a divergence?

Is the market above or below all the Moving Averages?

Where is the market based on the 4 to 9 bar cycle counts on all the charts?

Are just the short-term charts showing potential 9 bar cycle high/lows?

The big ones would be just the fact it is a double top or bottom, taking out the swing and fading it and the divergence.
---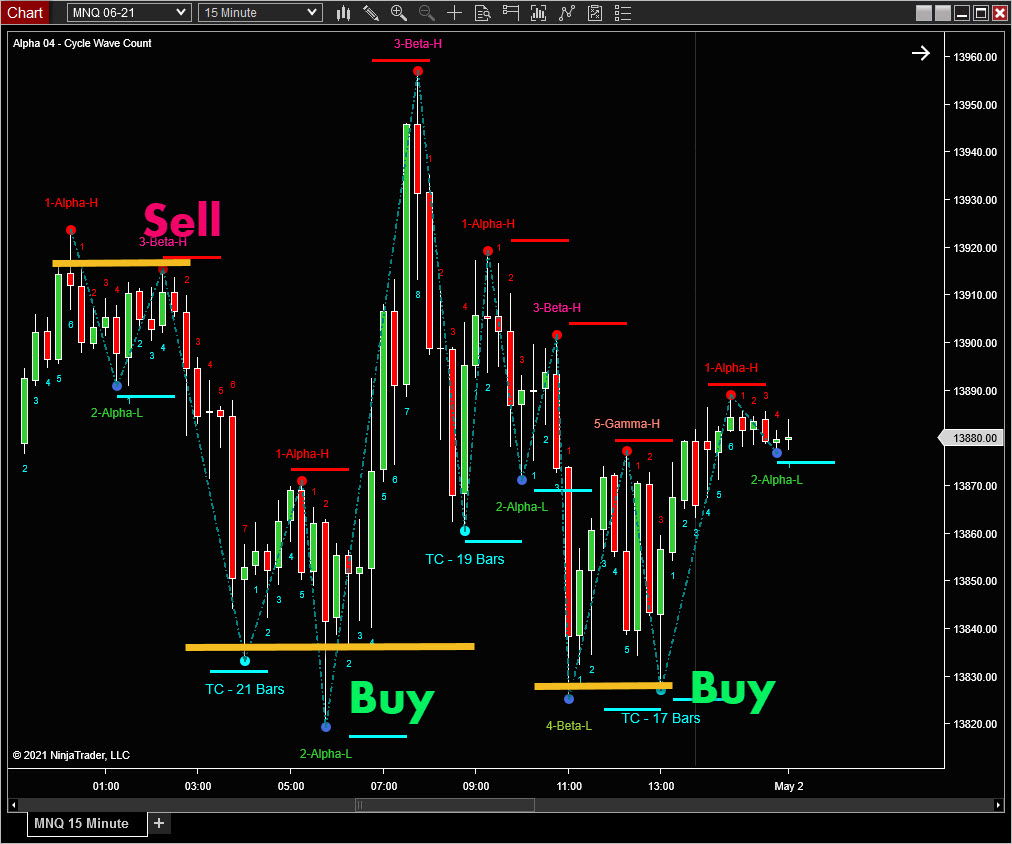 Past performance is not necessarily indicative of future results.
---
Futures, Options on Futures and Forex trading involves a substantial degree of risk of loss and is not suitable for all individuals. An investor could lose the entire investment or, in some cases, more than the initial investment. Past performance is not necessarily indicative of future results.