Similar to the entrance at the moving average momentum model, but when the market is below the MA, or above the MA, what to do?
---
The setup is when the market is below or above the moving average, then fades when the market price reaches back to the moving average. In other words, if trending below the MA, this would set up a short when it reach back up to the MA.
The opposite for a Long, if above the MA, if prices reach back to the MA below, that would be an entry price.
---
This would also set up the idea of "Go Fish" meaning, fishing for better fill prices. You may see more times than you think that the market could be 1 to 4 points away from this level. NO ONE knows 100% that the price will get there, but you then know what to do with it if it does.
---
Some people ask us, why don't you just sell into this move if you think it will drop to the MA?
Good question; please refer to the above paragraph, no one knows 100%, but if it does, we have higher odds of knowing what to do with this pattern.
---
We normally use a 15 EMA, the default settings on our Keltner Bands indicator offered with Alpha Hunters.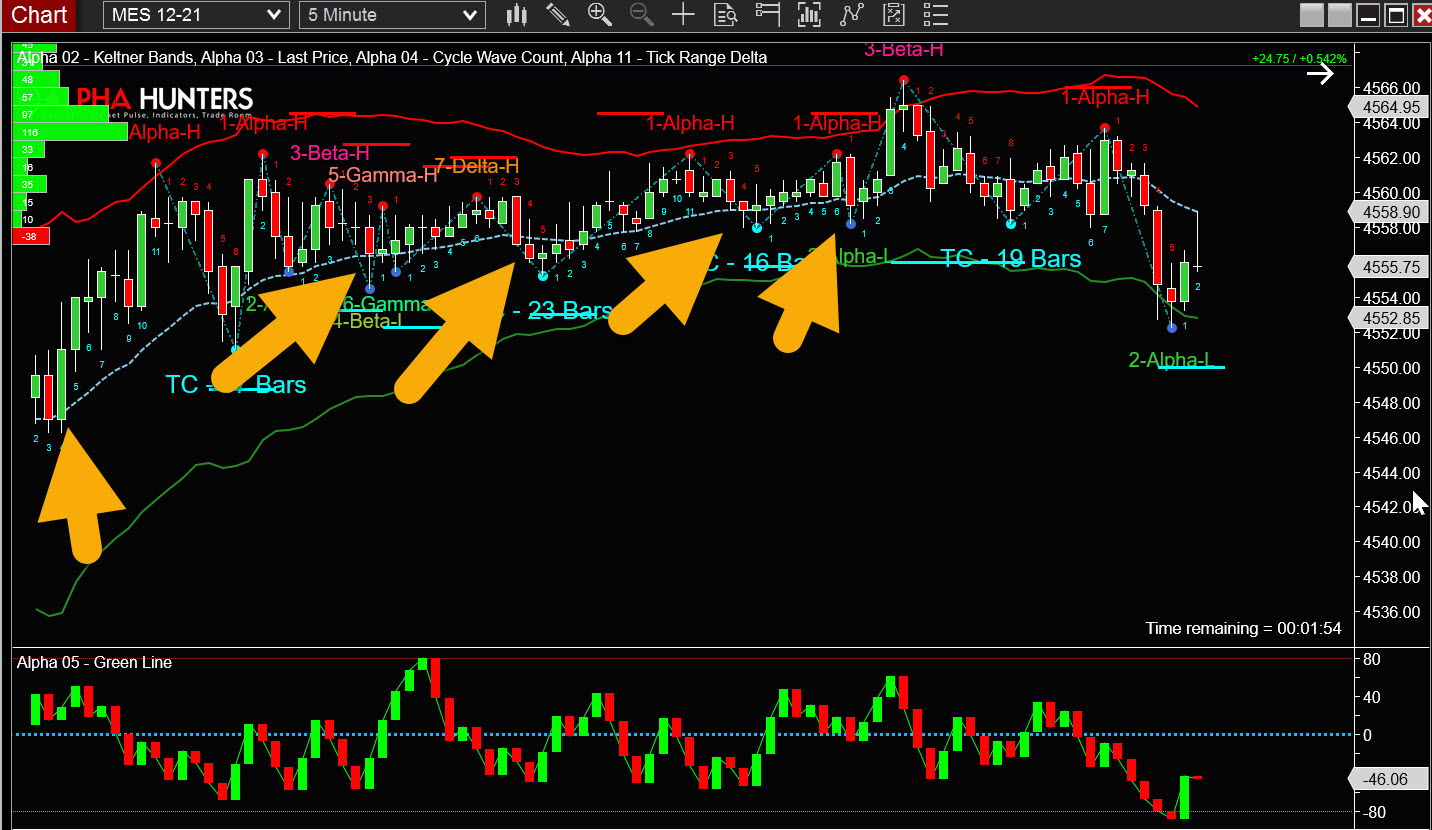 Past performance is not necessarily indicative of future results.
---
Futures, Options on Futures and Forex trading involves a substantial degree of risk of loss and is not suitable for all individuals. An investor could lose the entire investment or, in some cases, more than the initial investment. Past performance is not necessarily indicative of future results.