Triple Tops / Bottoms have shown that the markets could continue the move in that direction.
---
The difference between a Triple Top/bottom from a Double Top/Bottom model is that prices are likely more accepted the 3rd round to these levels and to watch for a continued move.
A Triple Top/Bottom model could also be similar to the same model of breaking a swing high or low model, running stops, etc.
You will find that we will enter the market before the market price reaches these swings, highs or lows, in anticipation of the price action being taken out and a continued move in that direction.
The protective stop, if long, could be Ops Down on a 15 to 30-minute time frame chart.

There are models just to use a point stop ($ Dollar Stop).

It would be difficult to use a short-term previous bar's low as the stop because many times, you may see the market break out the triple top, then fall back, then advance, But not all the time, just we have seen this happen.
The Triple Top/Bottom model can present you that moment to enter after you see the 3rd move up or down and enter on the pullback, for example.
---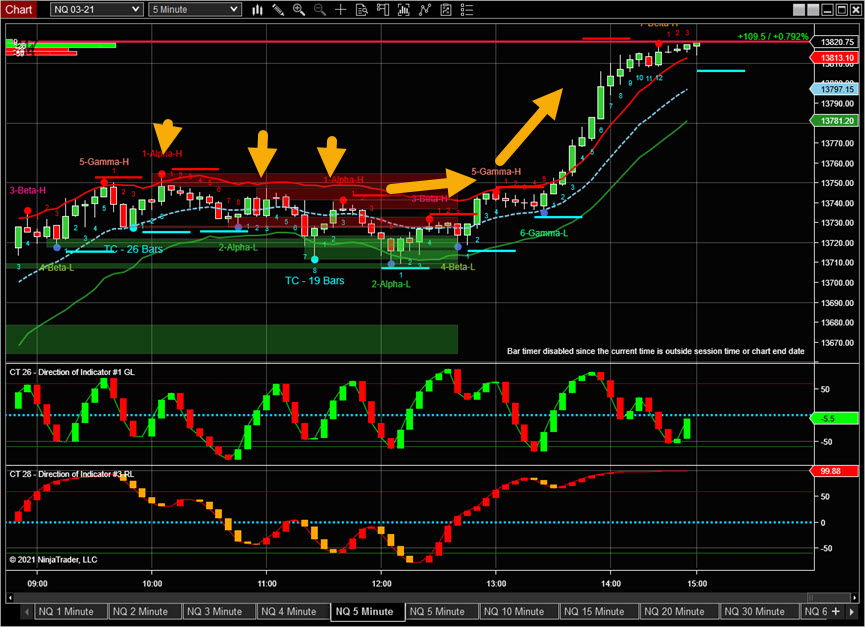 Past performance is not necessarily indicative of future results.
---
Futures, Options on Futures and Forex trading involves a substantial degree of risk of loss and is not suitable for all individuals. An investor could lose the entire investment or, in some cases, more than the initial investment. Past performance is not necessarily indicative of future results.