Think about waiting as your starting point -
---
Wait for the market to set up, and then reach for your starting fill price to get the trade started.
We have found if you wait and reach for a favorable fill price (Go Fish), there will be less stress on your mind because you are waiting for YOUR fill price.
You may not always get the trade, and that is fine. Just wait for the right setup and fill price to set the stage for Pillar #3, your exit prce.
If you use the correct money management models and wait for your better fill price or chart pattern model setup, you will be in more control of your trade-in a market that no one can be 100% certain where it will be in 5 to 15 minutes.
---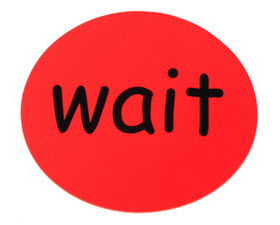 ---
Futures, Options on Futures and Forex trading involves a substantial degree of risk of loss and is not suitable for all individuals. An investor could lose the entire investment or, in some cases, more than the initial investment. Past performance is not necessarily indicative of future results.