Take Your Ball & Go Home -
---
This is Pillar #4 of Trading Success.
It is best to keep things positive. When you hit your daily trading intention, it is best to take your ball and go home and come back another day to play (trade).
There is nothing worst than having met your intention to give it all back. It will be better to see your profit on your statement the next morning than a loss. It is part of the mindset models and we believe in this very much.
You don't have to make a lot per day to make a lot per year. Even 1/2 % a day on average is around 125% a year. These numbers are huge!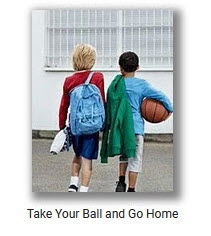 ---
Futures, Options on Futures and Forex trading involves a substantial degree of risk of loss and is not suitable for all individuals. An investor could lose the entire investment or, in some cases, more than the initial investment. Past performance is not necessarily indicative of future results.