When you learn a successful model, it is time to act on them.
---
When I first started as a Commodity Broker in 1988, I, of course, started to work with clients. Back then, we were the main source of recommending trades to them. But as things changed, clients started to make their own decisions, and commissions started to drop.
This is the time where I started to learn how others made decisions on trading.
---
Trading is not easy; I call it the "unknown." Meaning, no one knows 100% of the market will be up or down in the next 5 minutes. NO ONE! We have reasonable indications that it could be up or down, and it very much could be, but every so often, what happens? The market turns the other way and creates a significant potential loss. Then just minutes later, after getting stopped out, it does go to where you thought it was supposed to go. Right? It happens a lot.
But whatever occurs in the markets, have a game plan and act on it. I can't tell you how many times we were down in the morning just to come back by the close. Trading is a mindset game of trading.
Follow the rules and act on the models you feel have the best outcome for YOUR STYLE of trading.
---
---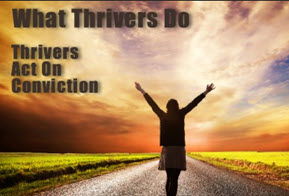 ---
Futures, Options on Futures and Forex trading involves a substantial degree of risk of loss and is not suitable for all individuals. An investor could lose the entire investment or, in some cases, more than the initial investment. Past performance is not necessarily indicative of future results.